One of the quickest ways to generate an immediate increase in your PowerPoint efficiency is to set up your workspace.
I have 2 changes that I apply whenever working on a new machine that I can't live without. Let me show you how you can apply these to your set-up as well:
Step 1: Show the Ruler
Not only does this help with alignment, but also if I apply gridlines or guides to the slide, the ruler is essential for me to see where exactly the slide is split and allows me to build symmetry and balance into the design
Click the View tab on the ribbon
Select the Ruler checkbox
Feel free to also experiment with Gridlines and Guides in your workflow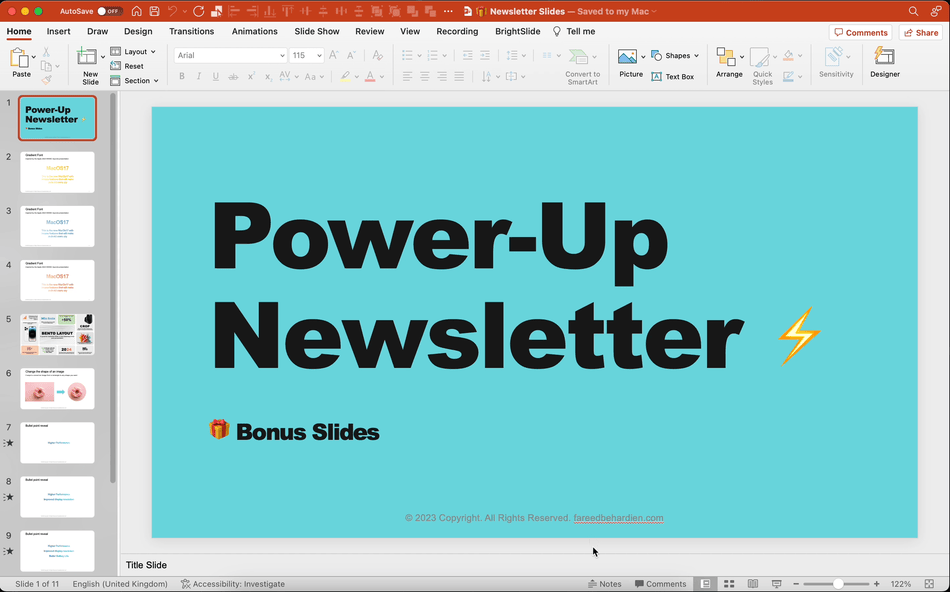 Step 2: Customise the Quick Access Toolbar
The biggest efficiency gains for me come from the Quick Access Toolbar (QAT). I set the QAT with all the common functions that I use when building slides such as Alignment, Distribution and Grouping functions.
At the top toolbar, click on the three dots
Select More Commands at the bottom of the menu
Select All Commands from the Choose Commands from section
Select the commands that you use often
My QAT includes:
All the alignment functions (Left, Right, Top, Bottom, Middle and Centre)
Distribute functions (Horizontal and Vertical)
Grouping functions (Group and Ungroup)
Arrangement Functions (Send to Back and Bring to Front)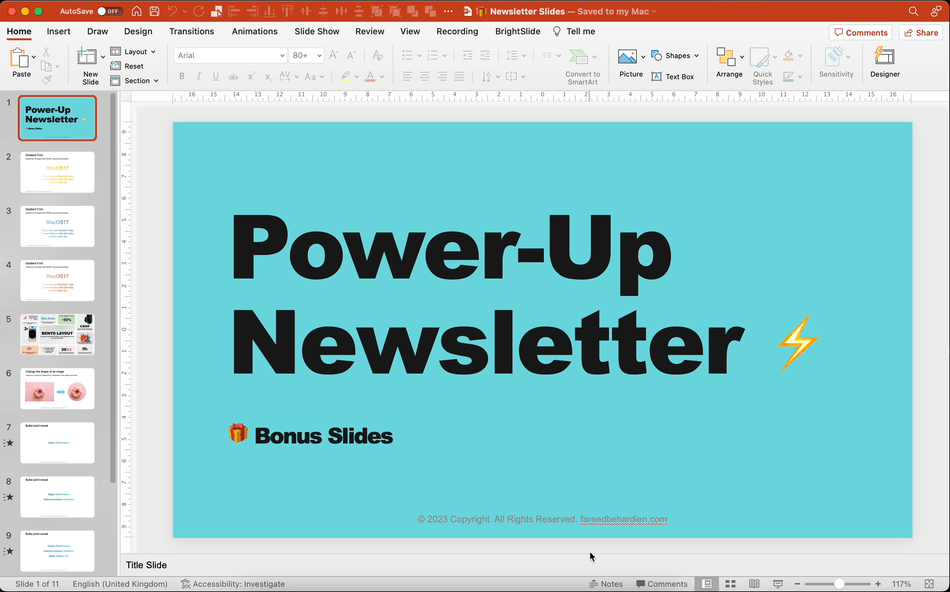 Happy creating!
Would you like more tips like this?
Join 200+ ambitious professionals reading my newsletter. Subscribe and get practical tips every Tuesday to level up how you share ideas at work💡