Welcome to the first edition of the Presentation Power-Up newsletter 🎉
You're receiving this email because you either signed up for my newsletter at fareedbehardien.com or previously downloaded one of my tools. I am proud to announce that I have started teaching busy professionals how to go from Boring to Brilliant with modern and practical presentation skills.
It's been a great 2023 and I'm using this newsletter to share more knowledge and build a more intimate conversation to help take your presentation creation skills to the next level.
Every Tuesday (in less than 5min) I will share tips and tricks to help make your presentations pop✨
---
In this edition:
💻 Presentation Breakdown: Tips from the trillion-dollar valued Nvidia keynote at Computex
🎓 Learn: Make your line charts look good with one click
💡 Idea: Finding Meaning in Work
---
💻 Presentation Breakdown: Tips from the trillion-dollar valued Nvidia keynote at Computex
Nvidia broke into the trillion-dollar club this week and is now the 7th most valuable company in the world! Ka-ching 🤑
CEO and (now mega-wealthy) founder Jensen Huang delivered the keynote at Computex on May 29, 2023. What can we learn from how this tech giant delivers presentations:
Who: To an audience of Suppliers, big Industry Customers and Consumers
What: Nvidia product updates, new launches and future outlook
Where: Live at Computex event in Taipei, Taiwan (aka the world's biggest computing show)
How: In-person with slides, video and product demo segments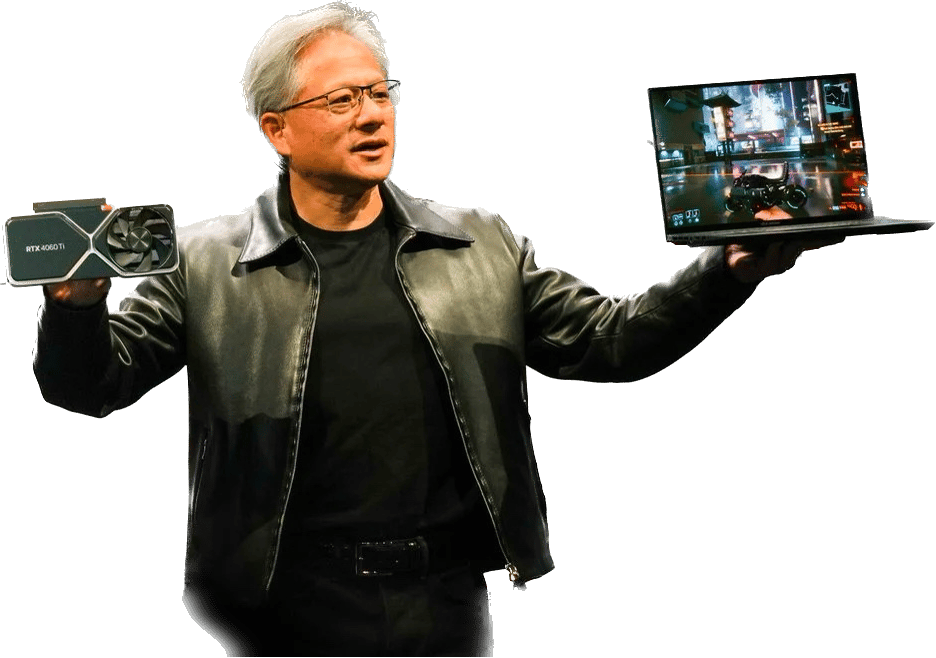 ✅ Swipe: What worked
Context and Messaging: Nvidia released really really good Q1 earnings last week. This keynote built on this by showcasing current and future products that will sustain the upward trajectory
Video is the star: Videos used were slick and ​brought the talk to life​. I don't know much about how ​chip factories​ and data centres work, but the videos were simple, between 1-2min long and showcased their ​technology in action
Visuals meet Delivery: A great balance between call-outs, bullets and visuals even on the more technical slides. Nothing seemed too overwhelming or forced you to read long passages – it was easy to pay attention to what Jensen was doing on stage throughout. Here are 5 screenshots for inspiration: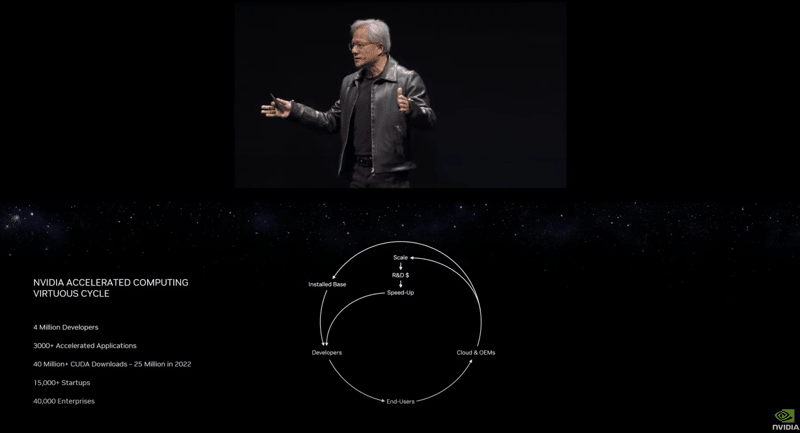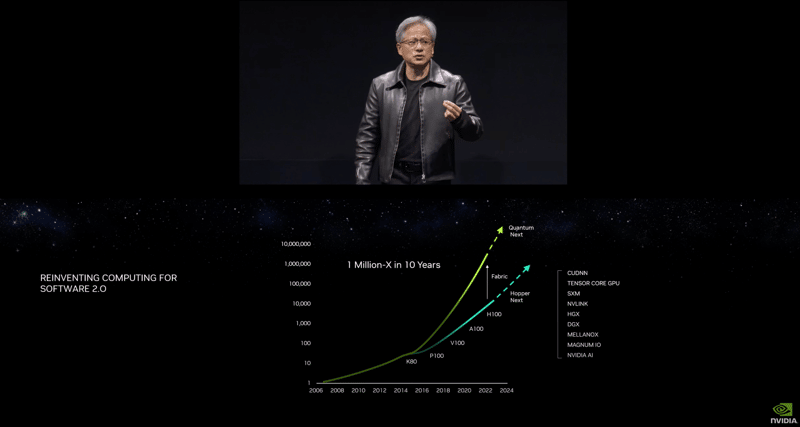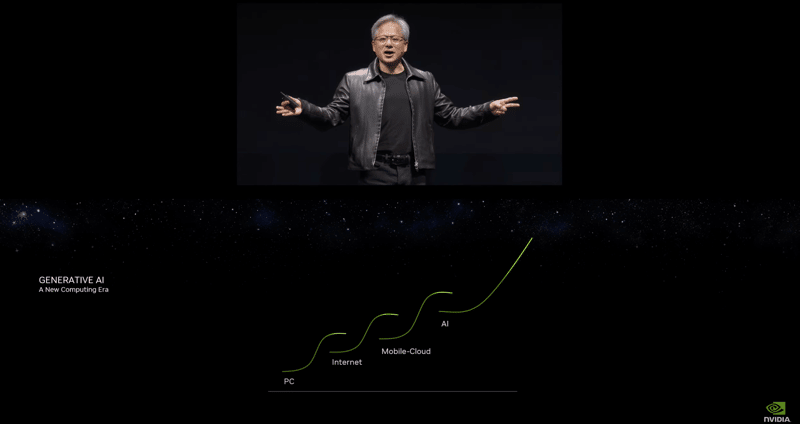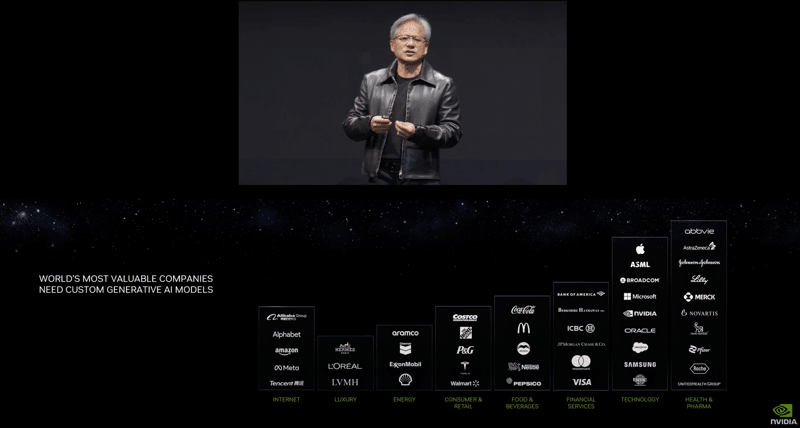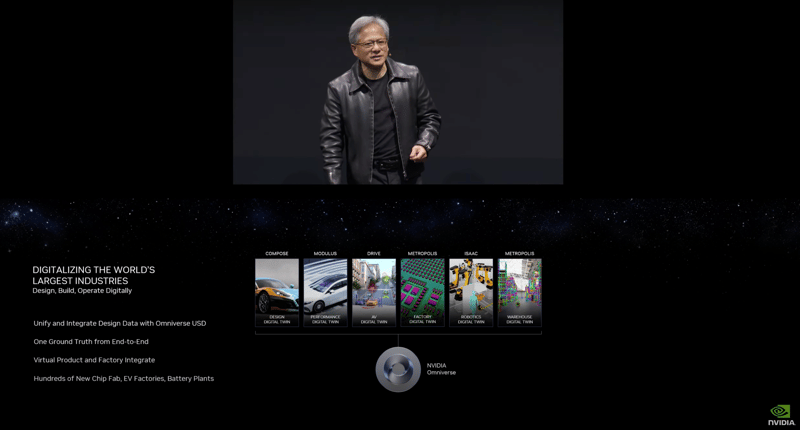 🙅 Dodge: What to avoid
There were a couple of cringe moments. Note to self – don't try and make the audience do an AI-led karaoke. There was no crowd involvement 😅
Jensen and his assistant were out of sync when it came to product demos and handovers. Not sure if there was a clear brief that was forgotten at the moment or if a few more rehearsals would've added more shine
Also, the sound effects by Jensen during the unveilings were just… no
For the first in-person event in about 4yrs, it was not bad for the leather-jacketed CEO. Besides the cringey moments, it was amazing to see how their bet on AI is paying off. There were a lot of announcements and the wrap-up slide at the end was fantastic. The final slide pulled all of the day's announcements into one visual where each was instantly recognisable – a testament to the earlier slides being given their appropriate time in the sun to become memorable.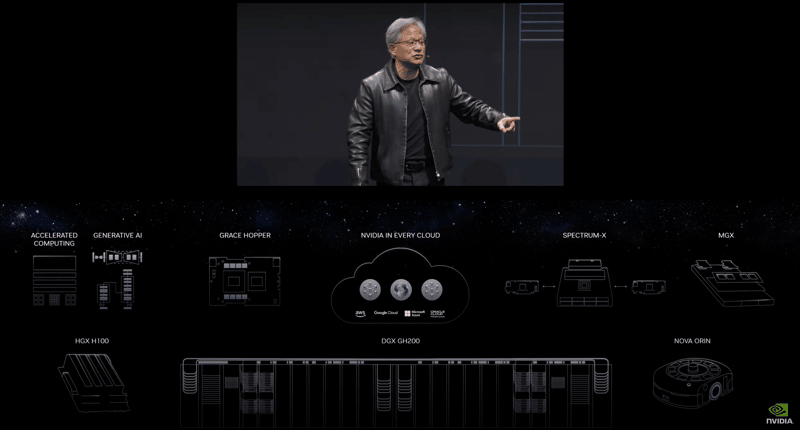 I've recently been studying keynote presentations by some of the largest companies in the world to pick out best practices that we can apply to our daily presentations at work. Let me know if there are any speakers you'd like to see featured
---
📝 From the blog:
---
⚡️ Thanks for reading this far!
Like I said in the intro to this email, 2023 has been a great year and I am so thankful.
All of this wasn't even part of the plan at the beginning of this year…
I started writing on LinkedIn in January as a New Year's Resolution to improve my online writing skills. I heard ​on a podcast​ that most successful entrepreneurs are great writers. Who would've thought 🤷‍♂️
I didn't know where to start so the internal dialogue went something like this:
"I wonder what'd be the best way to get better at writing?
Probably just write about a topic I know about and post where I can get feedback…
But what do I know a lot about?
Lol, PowerPoint… I know a lot about PowerPoint"
It was supposed to be a joke, but I sat down anyway for a quick brainstorm.
30 minutes later, a list of almost 50 topics was staring back at me.
I had to do it.
So without hesitation, I ​posted this on LinkedIn​:
That was me dipping my toe into the water. The next post was a full dive into ​the process I follow when creating all of my presentations​. It did pretty well and I was hooked 😁
A few weeks of consistent posting on LinkedIn quickly led to individual coaching sessions, then consulting projects with real companies (like proper listed ones!), the creation of my own in-person PowerPoint training course, and guest lecturing at Nelson Mandela University.
How can I make this newsletter your favourite email? Let me know with a reply and I promise to respond.
That's all folks. Edition #01 done.
✌️ + ppt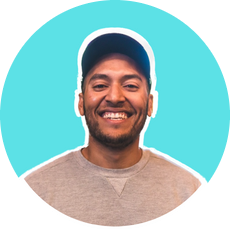 Fareed.
Did you enjoy this edition?
Join 200+ ambitious professionals reading my newsletter. Subscribe and get practical tips every Tuesday to level up how you share ideas at work💡