It's Tuesday and time to discover how to make your presentations pop✨
When thinking about the structure of Shareholder Meetings, what comes to mind is a stiff presentation with protocols and procedures to run a very formal event. The Amazon meeting ​we covered last week​ is a perfect example of this.
​Tesla​ took it a step into the fun zone with cheers and cosplay.
This week we have Walmart in the spotlight and they clearly like to do things their own way.
They have two main Shareholder Meetings:
A ​Virtual Shareholders Meeting​ to cover the formal proceedings which was audio only (no slides) on May 31, 2023
A live event known as the ​Associates Celebration​ to celebrate their staff and accomplishments on June 02, 2023
The 2023 Annual Associate Celebration was unlike anything I've ever seen.
It kicked off with a 28min hype show that got the attendees jumping out of their seats. Then formal proceedings were kicked off with the W-A-L-M-A-R-T chant. Which led to the first item on the agenda – a ​Shania Twain concert​!
They had Kevin Hart as the celebrity MC and he was joined by Chris Hemsworth and Chris Evans (aka Thor and Captain America!) later in the show.
There were musical performances by John Legend, Snoop Dogg and Pitbull.
To top it all off, during President & CEO Doug McMillon's presentation, he was interrupted by a phone call from… Tom Cruise (twice btw).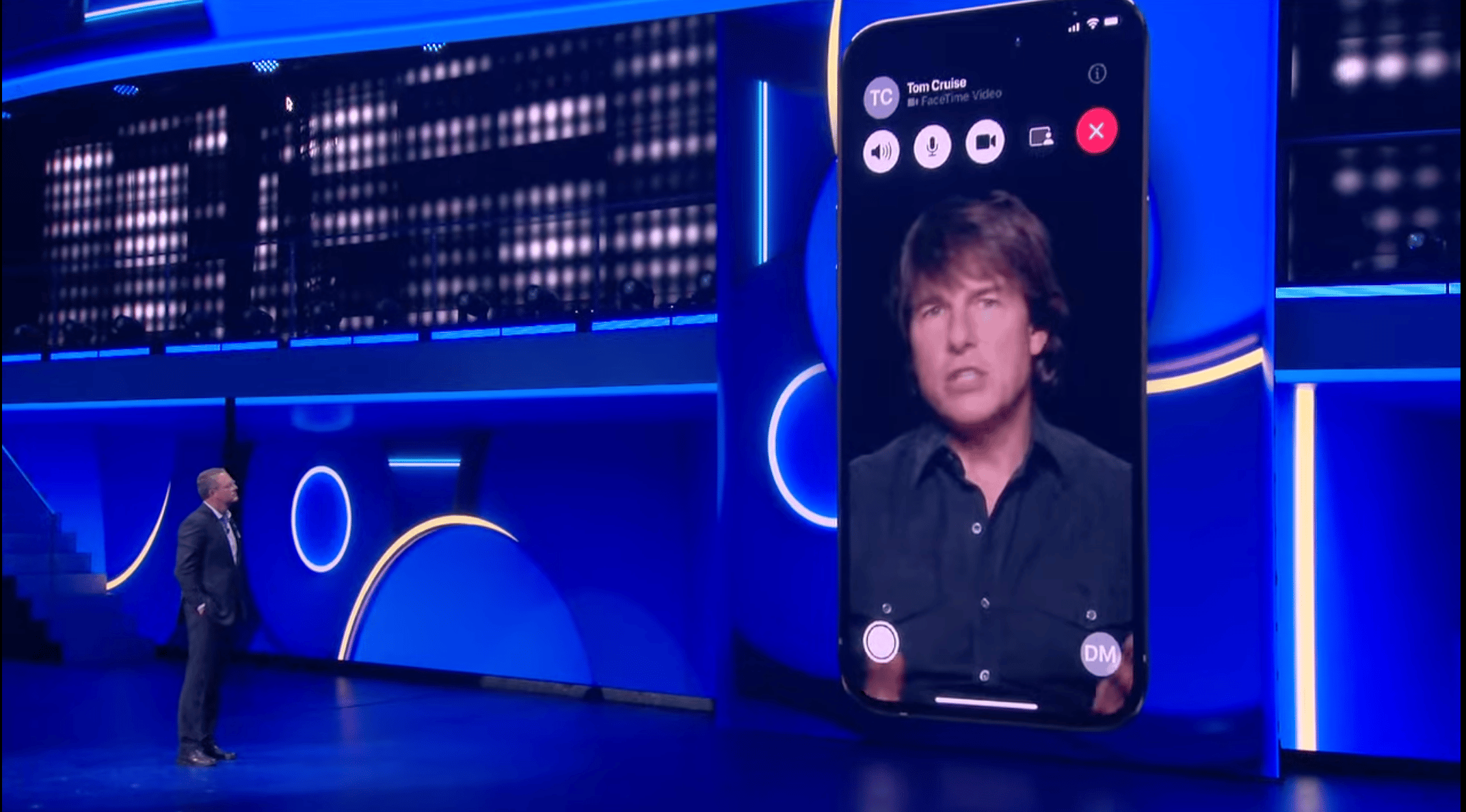 The Walmart 53rd Annual Shareholders Meeting was something else.
In between all of the partying, there were presentations by (including timestamps):
Greg Penner, Chairman of Board of Directors at 1:13:36
Judith McKenna, CEO Walmart International at 1:33:22 to 1:46:00
Kath McLay, CEO Sam's Club at 1:58:05 to 2:10:32
John Furner, CEO Walmart US at 2:39:38 to 2:48:40
Greg Penner, Chairman of Board of Directors 2:49:40 to 2:56:50
Doug McMillon, President and CEO 3:20:44 to 3:47:40
Each giving overviews and updates of the achievements in their regions.
What can we learn from this event?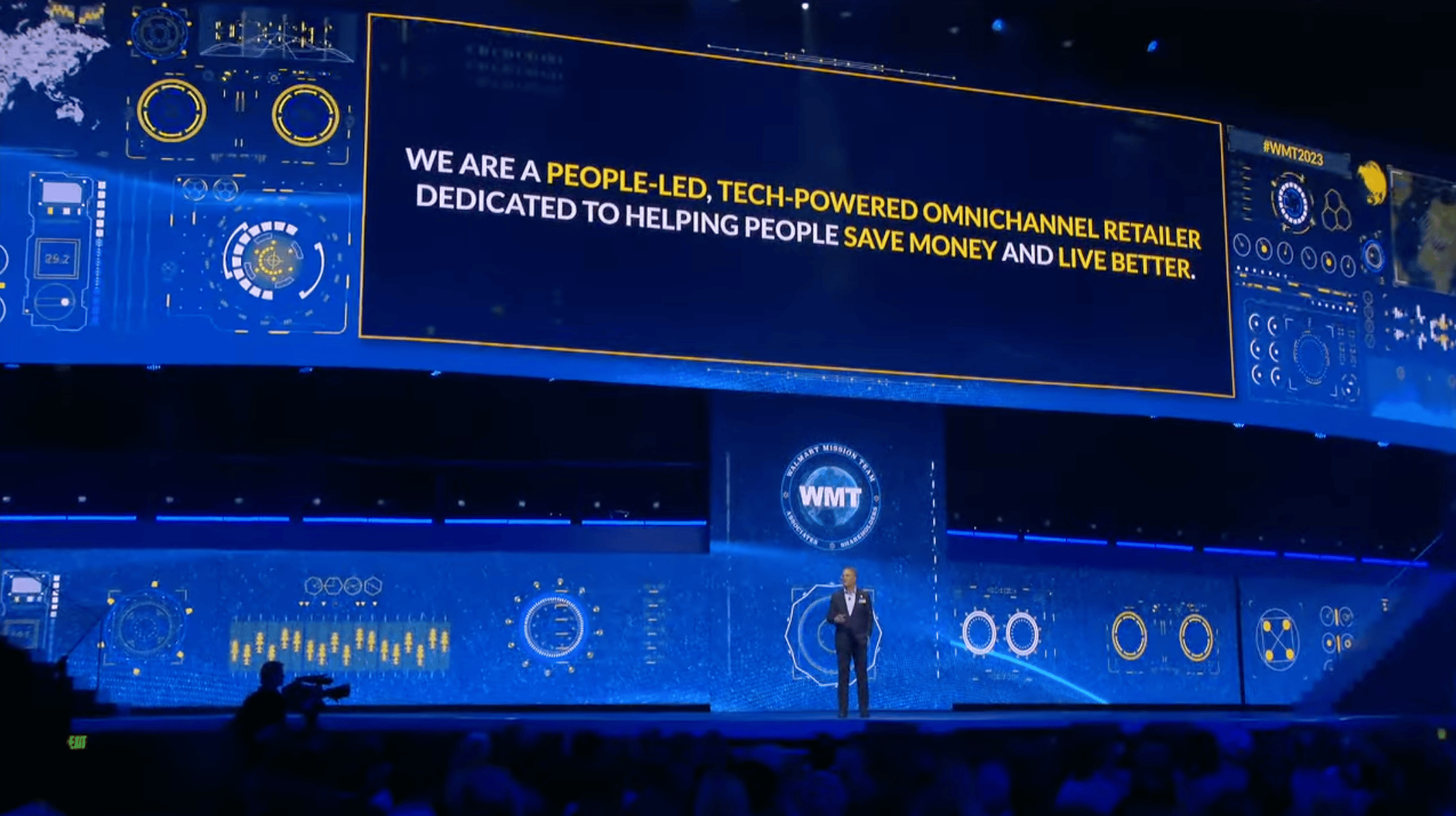 ✅ Swipe: What worked
Do things differently: If we've learned anything from the last few weeks, is that the way a company communicates is directly linked to its culture. Walmart's essence is grounded in its people with a clear focus on bringing value to the customer. The format of combining the Associates and Shareholders Meeting was dreamt up in 1972 to bring together Investors, Analysts and Associates so that employees can understand more about how the company works and as an opportunity for the company to appreciate them
"The point is that we're not here to honour our shareholders as much as we're here to let them meet the folks who are responsible for the amazing returns on their investments year after year"

Sam Walton, Founder of Walmart about the Shareholders Meeting
Stories from the field: The importance of storytelling cannot be overemphasised. There were so many stories shared by each of the leadership team which really demonstrated their team's commitment to their values. Probably one of the best stories I've heard told (plus supported by really great visuals) was by Kath McLay during the Sam's Club section. Kath told the story of a Sam's Club location that would not be swayed by a power outage due to bad weather. I highly recommend ​watching this story from 2:06:37​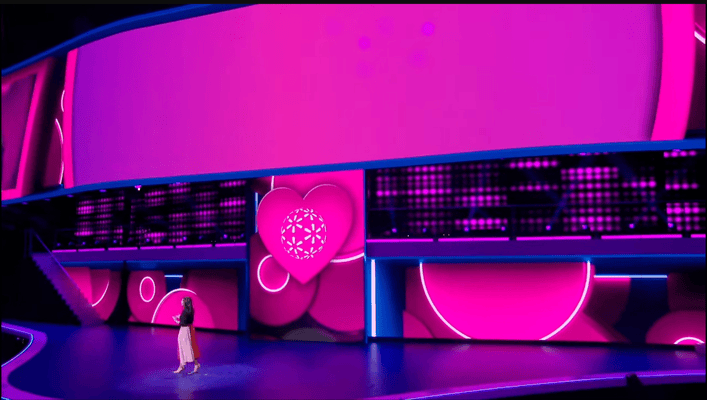 Here are a few more slides for inspiration: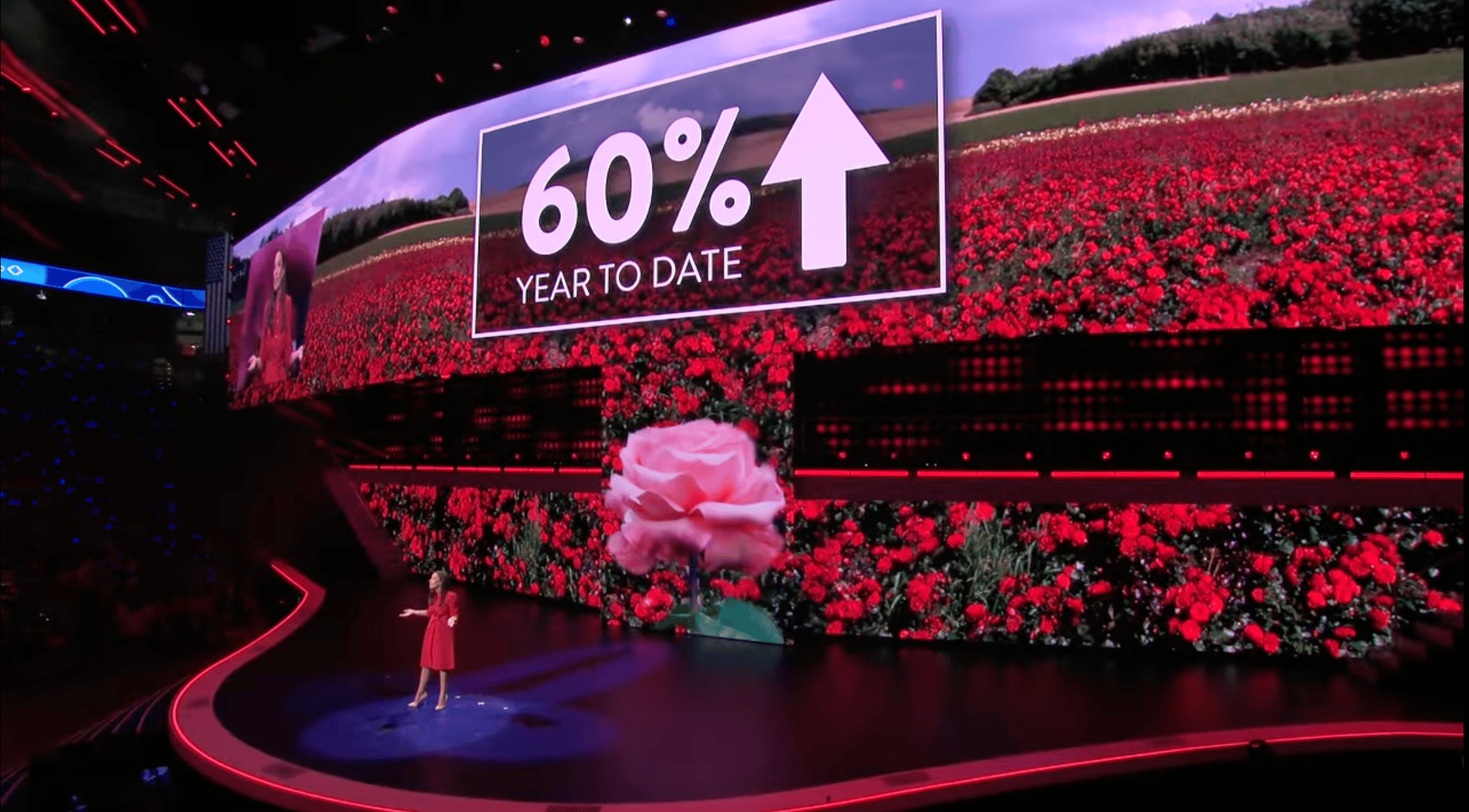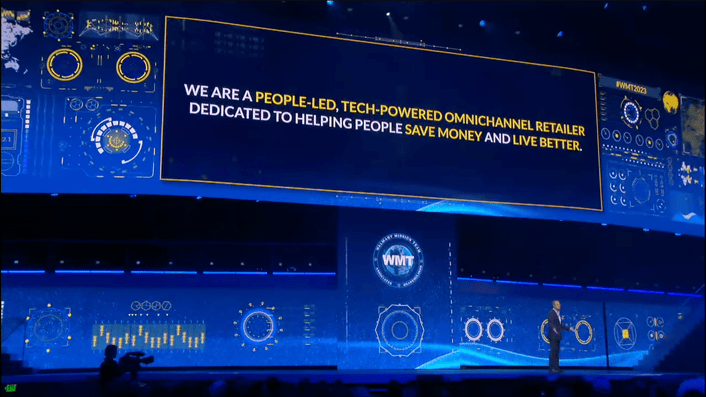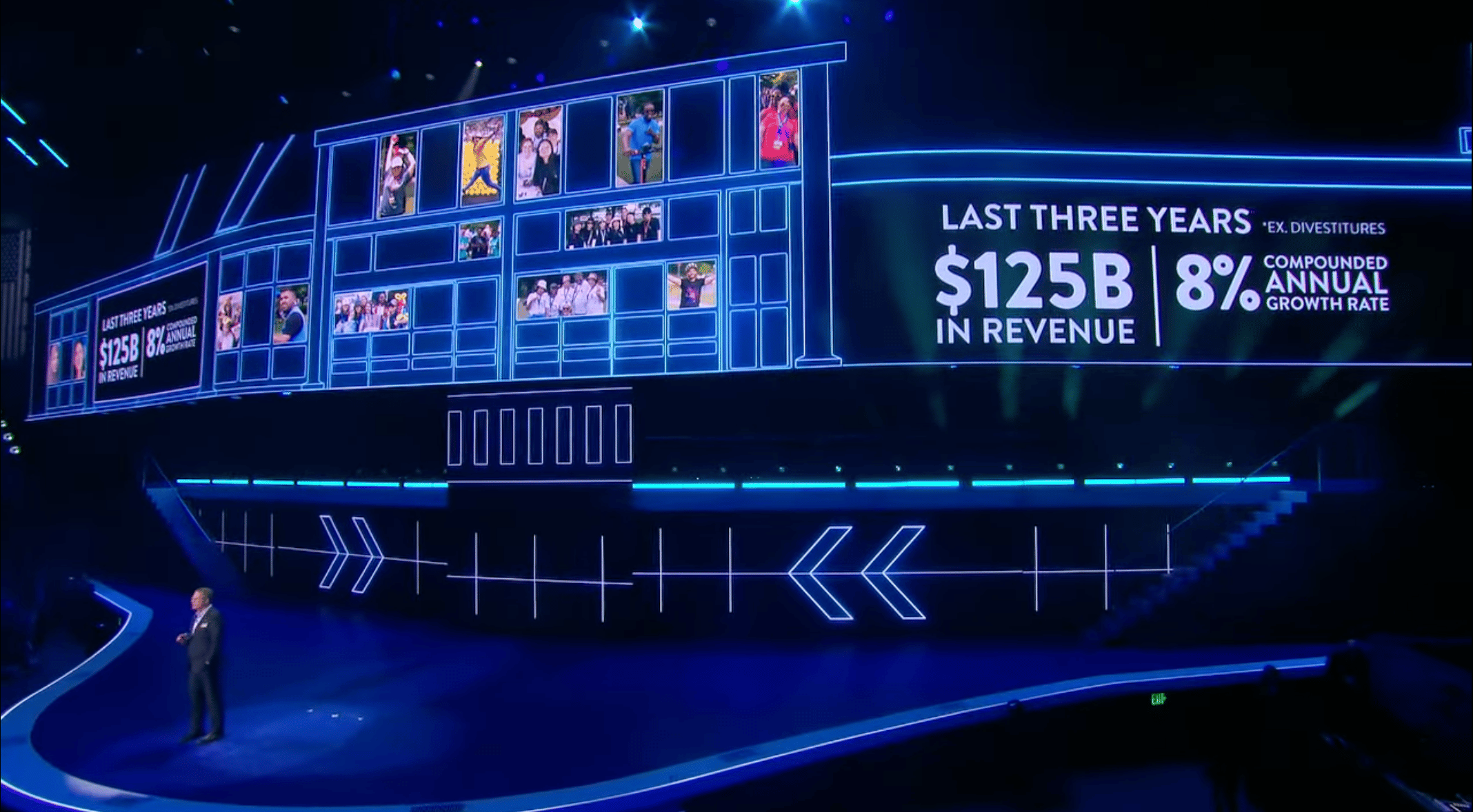 🙅 Dodge: What to avoid
There was not much to criticise here. They've been putting on this show for so many years that it ran more like a rock concert than a formal meeting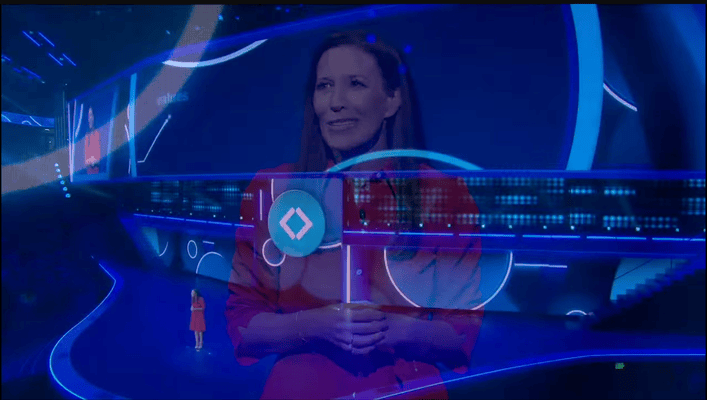 Man, I'm so pumped!
After watching that, I've clearly got the Walmart chip implanted and I don't even work there 🤣 But this event felt very authentic and a true display of the Walmart DNA.
That DNA is so powerful that Jeff Bezos handed out copies of Sam Walton's book "Made In America" to his team and included elements of it in the Amazon Corporate Values.
I got myself a copy and wanted to share this section with you:
"I not only knew I wanted to go into retailing, I also knew I wanted to go into business for myself. My only experience was the Penney job, but I had a lot of confidence that I could be successful on my own. Our last Army posting was in Salt Lake City, and I went to the library there and checked out every book on retailing. I also spent a lot of my off-duty time studying ZCMI, the Mormon Church's department store out there, just figuring that when I got back to civilian life I would somehow go into the department store business."

Sam Walton, Made in America
Sam Walton studied books, his competitors, he sought advice from experts and even from within his own business.
This is exactly what you and I are doing as we study these presentations and learn from the greats.
I can't wait to see next year's event!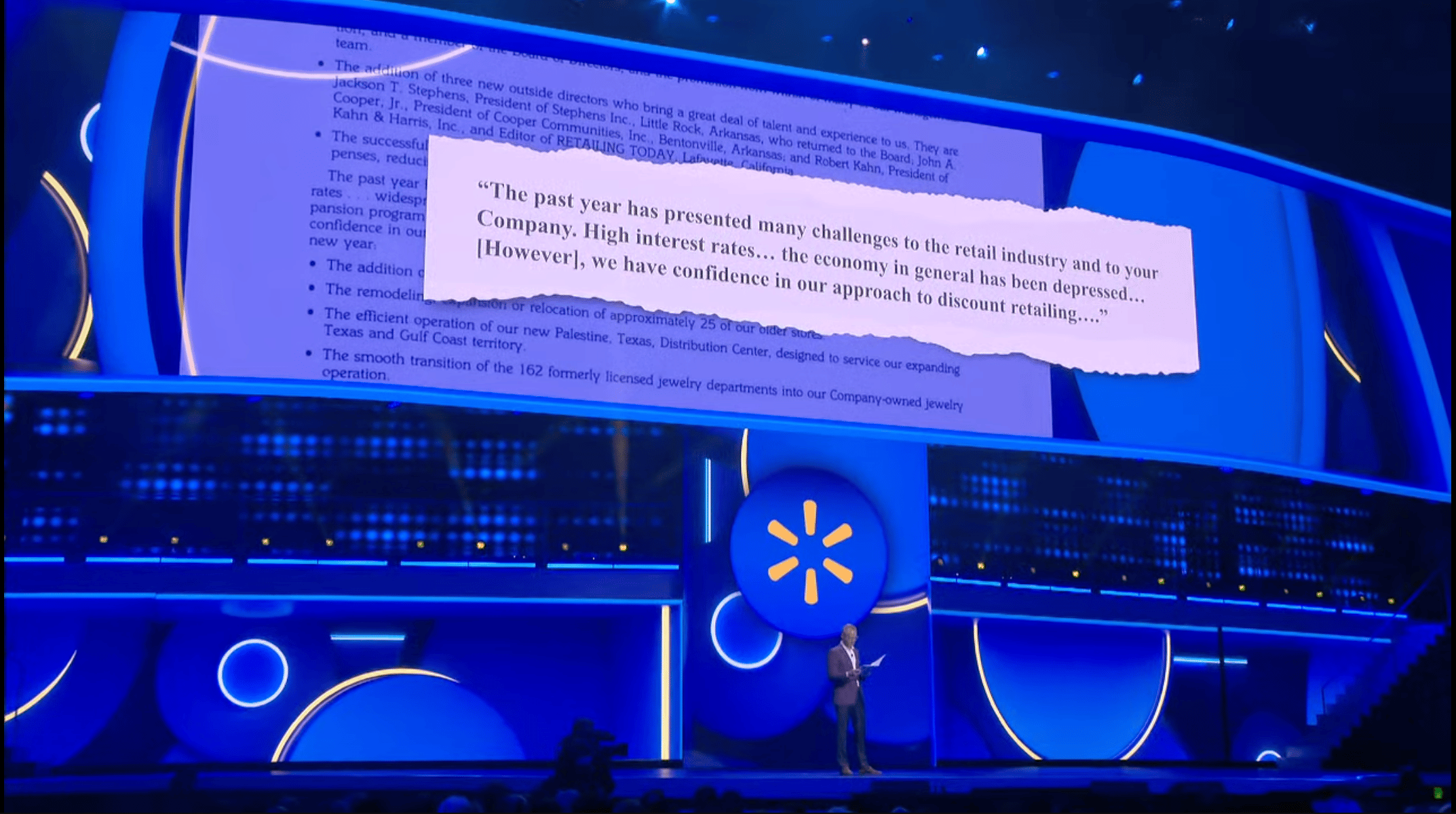 I've been studying presentations by some of the largest companies and best speakers to find secrets that we can apply to our daily presentations at work.
Do you have a favourite speaker you'd like to see featured? Reply to this mail and I'll add them to the list
---
I changed the format of the newsletter this week. It's much shorter than previous editions. Let me know what you think of the new look with a reply.
That's all for Edition #07 ⚡️ Have a great week!
✌️ + ppt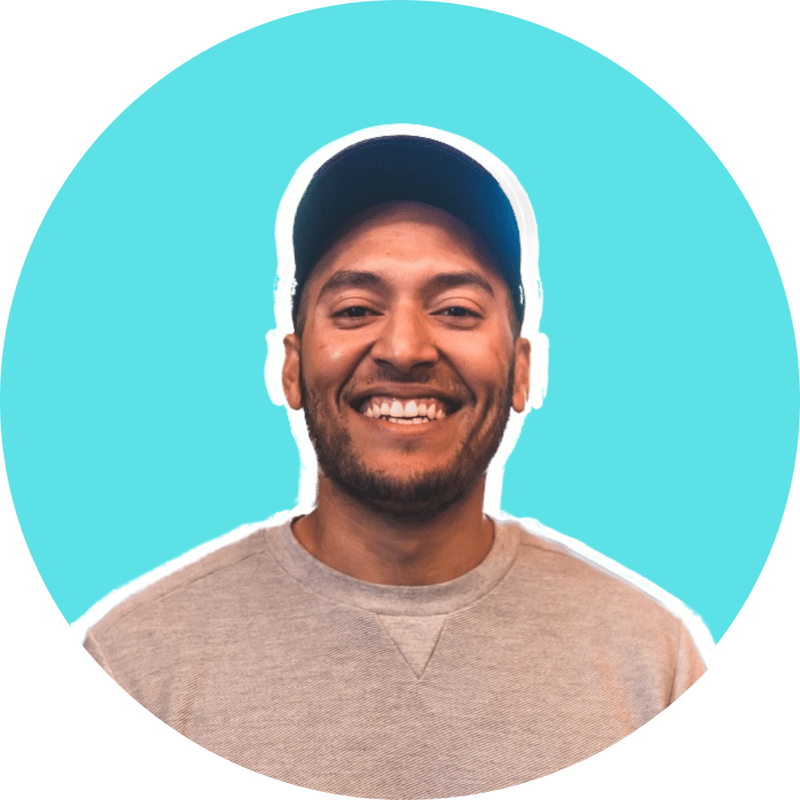 Fareed.
Say hi on ​Twitter​ or ​LinkedIn
Did you enjoy this edition?
Join 200+ ambitious professionals reading my newsletter. Subscribe and get practical tips every Tuesday to level up how you share ideas at work💡